Finance > Mutual Funds > Glossary

MUTUAL FUNDS
Introduction
A Mutual Fund is a trust that pools the savings of a number of investors who share a common financial goal. The money thus collected is invested by the fund manager in different types of securities depending upon the objective of the scheme. These could range from shares to debentures to money market instruments. The income earned through these investments and the capital appreciation realized by the scheme are shared by its unit holders in proportion to the number of units owned by them (pro rata). Thus a Mutual Fund is the most suitable investment for the common man as it offers an opportunity to invest in a diversified, professionally managed portfolio at a relatively low cost. Anybody with an inventible surplus of as little as a few thousand rupees can invest in Mutual Funds. Each Mutual Fund scheme has a defined investment objective and strategy.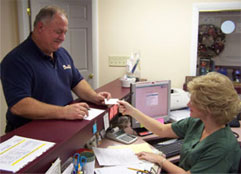 A mutual fund is the ideal investment vehicle for today's complex and modern financial scenario. Markets for equity shares, bonds and other fixed income instruments, real estate, derivatives and other assets have become mature and information driven. Price changes in these assets are driven by global events occurring in faraway places. A typical individual is unlikely to have the knowledge, skills, inclination and time to keep track of events, understand their implications and act speedily. An individual also finds it difficult to keep track of ownership of his assets, investments, brokerage dues and bank transactions etc.
A mutual fund is the answer to all these situations. It appoints professionally qualified and experienced staff that manages each of these functions on a full time basis. The large pool of money collected in the fund allows it to hire such staff at a very low cost to each investor. In effect, the mutual fund vehicle exploits economies of scale in all three areas - research, investments and transaction processing. While the concept of individuals coming together to invest money collectively is not new, the mutual fund in its present form is a 20th century phenomenon. In fact, mutual funds gained popularity only after the Second World War. Globally, there are thousands of firms offering tens of thousands of mutual funds with different investment objectives. Today, mutual funds collectively manage almost as much as or more money as compared to banks.
A draft offer document is to be prepared at the time of launching the fund. Typically, it pre specifies the investment objectives of the fund, the risk associated, the costs involved in the process and the broad rules for entry into and exit from the fund and other areas of operation. In India, as in most countries, these sponsors need approval from a regulator, SEBI (Securities exchange Board of India) in our case. SEBI looks at track records of the sponsor and its financial strength in granting approval to the fund for commencing operations.
A sponsor then hires an asset management company to invest the funds according to the investment objective. It also hires another entity to be the custodian of the assets of the fund and perhaps a third one to handle registry work for the unit holders (subscribers) of the fund.
In the Indian context, the sponsors promote the Asset Management Company also, in which it holds a majority stake. In many cases a sponsor can hold a 100% stake in the Asset Management Company (AMC). E.g. Birla Global Finance is the sponsor of the Birla Sun Life Asset Management Company Ltd., which has floated different mutual funds schemes and also acts as an asset manager for the funds collected under the schemes.
Advantages of Mutual Funds -A mutual fund is nothing more than a collection of stocks and/or bonds....
Disdvantages of Mutual Funds -Did you notice how we qualified the advantage of professional ....