Finance > Internet Banking

Internet Banking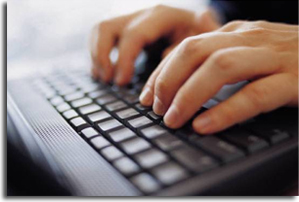 Internet banking is changing the banking industry and is having the major effects on banking relationships. Banking is now no longer confined to the branches were one has to approach the branch in person, to withdraw cash or deposit a cheque or request a statement of accounts. In true Internet banking, any inquiry or transaction is processed online without any reference to the branch (anywhere banking) at any time. Providing Internet banking is increasingly becoming a "need to have" than a "nice to have" service. The net banking, thus, now is more of a norm rather than an exception in many developed countries due to the fact that it is the cheapest way of providing banking services.
Features
IDBI's Business Internet Banking service incorporates the following features, which have been formulated keeping in mind the banking requirements of your business.
Global Connectivity
Because the application is completely Internet based, you can access it from any location and any terminal anywhere in the world. No software installation, no system modifications at your end are required.
Complete Peace of Mind
Business Internet Banking runs the highest level of security available on the Internet today. It supports multi-level security features that keep your data encrypted and secure at every stage of processing.
Multi Level Authorization
Business Internet Banking keeps in mind the flexibility that your business requires, that is why you have the facility to authorise multiple users who can have varying level of access to the system.
Complete Control of Your Accounts
Now you have complete control of your accounts. You can view details of all your accounts, make queries for your statements and even go into the details of a particular transaction. Also, you can view the cash flows and payment schedules associated with your Loan and Deposit Accounts or make new deposits. It's all there at the click of the mouse!
Cash Management Services
IDBI brings its comprehensive cash management services to the Internet. Business Internet Banking lets you initiate transactions, give collection and disbursal information and receive comprehensive reports all from the convenience of your desktop.
File Upload Facility
Business Internet Banking helps you manage your valuable time. With the bulk upload facility, you can now upload four types of files for bulk transaction ie, salary uploads, dealer debit uploads, debit-credit transaction upload and documentary credit upload, thereby, by-passing the hassles of format adaptations and file transfers.
Flexible Report Generation
Business Internet Banking comes with the ability to easily integrate into the systems of your organisation. Thus you get the reports in the industry standard formats that you want. Not only this you can generate customised MIS for your cash management activities. Trade Related Services
Business Internet Banking enables enquiry, history, search, opening, issue of letters of credit, bank guarantees, inward and outward bills and forward contracts. Now all your trade requirements can be serviced through the Business Internet Banking channel.
Fund Transfers and Bill payment
Apart from the cash management services you can transfer funds between your own accounts and valid third party accounts. Also, through the EFT facility you can transfer funds to over 8,400 locations across India. Bank online through the new Business Internet Banking and give your business that cutting edge.