Finance >Insurance
Insurance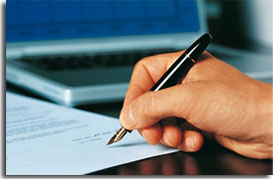 Life is a roller coaster ride and is full of twists and turns. You cannot take anything for granted in life. Insurance policies are a safeguard against the uncertainties of life.
Insurance is system by which the losses suffered by a few are spread over many, exposed to similar risks. Insurance is a protection against financial loss arising on the happening of an unexpected event. Insurance policy helps in not only mitigating risks but also provides a financial cushion against adverse financial burdens suffered.
Insurance policies cover the risk of life as well as other assets and valuables such as home, automobiles, jewelry et al. On the basis of the risk they cover, insurance policies can be classified into two categories.
Life Insurance Policies -Many people wonder why they should invest in life insurance ....
General insurance -General Insurance provides much-needed protection against unforeseen events such as ....